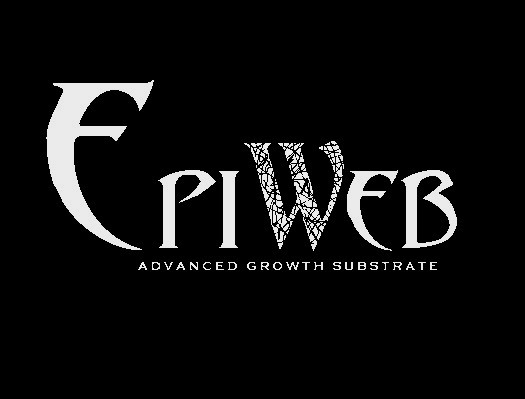 - IIS
A new and concept for backgrounds in terrariums, vivariums, paludarium and other growing cabinets!
Now you can have the moss covered background you always dreamt of. Dusk Tropic has developed a system for backgrounds in terrariums, vivariums and other growing cabinets. The concept is called IIS and stands for Integrated Irrigation System.
This system is totally self watering and suits all kinds of epiphytic plants. There are several modules and branches that you can add to get a more complete system that fits your taste. These modules and branches are easily attached to the background. Once attached they are also part of the irrigate system. EpiWebs structure and other characteristic, together with the specific moss mix makes this system 100 % effective. It gives mosses, ferns, orchids and other sensitive tropical species the optimal growth environment.
The background panels are complete and ready to attach in all kind of terrariums with a waterproof back piece. There are silent pumps that suits the system.
The system can be built in any sizes and therefore be used in building "green walls".

The pictures above shows a EpiWeb IIS-system. The time between picture 1 and 4 is three months.

EpiWeb® -IIS self-watering background panels
Complete background panel for direct mounting in a terrarium, vivarium, paludarium or growing cabinet. They are delivered with the connecting hose and spray bar, pre mounted. The moss mix is ordered external. Height and width can easily be decreased according to your wishes. Backgrounds can be completed with modules and pumps type A, B, C or D.
All sizes are including piping
Width x hight
400 x 500 mm
500 x 600 mm
500 x 1000 mm
600 x 1000 mm
700 x 1000 mm
800 x 1000 mm
900 x 1000 mm
1000 x 1000 mm
1200 x 1400 mm
EpiWeb® Moss mix

This unique mix is made by mixing 3-5 different ground tropical mosses with ground Sphagnum moss. The dry moss mix is blended with water and applyed to the surface of EpiWeb by using a regular paint brush. In the mix there is a random amount of fern spores and other seeds that may develop.
50 gr. bag Covers aprox. 0,5 m²
300 gr. bag. Covers aprox. 3 m²
Background modules for EpiWeb® -IIS
All modules are hollow and reinforced with polyurethane foam. Attaching is easily made with included non-corrosive screw or glued together with silicon or hot glue.
| | | | |
| --- | --- | --- | --- |
| | | | |
| Modul A | Modul B | Modul C | Modul D |
Pumps for EpiWeb® -IIS

| | |
| --- | --- |
| Typ A | for background up to 60 cm |
| Typ B | for background up to 80 cm |
| Typ C | for background up to 140 cm |
| Typ D | for background up to 200 cm |
EpiWeb®-IIS GrowTube

| | |
| --- | --- |
| EpiWeb-IIS GrowTube F | |
| | |
| Set including: Bottom tray, Growtube, Pump, Moss mix, Instructions | |
| Liana is optional | |




| | |
| --- | --- |
| EpiWeb-IIS GrowTube B | |
| | |
| Set including: Bottom bowl, Growtube, Pump, Moss mix, Drip tray, Instructions | |
| | |

| | |
| --- | --- |
| EpiWeb-IIS GrowTube 'Kaos' | |
| | |
| Set including: Bottom tray, Liana structure, Pump, Moss mix, Instructions | |
| | |

| | |
| --- | --- |
| EpiWeb-IIS GrowTube P | |
| | |
| Set including: Growtube, Pump, Moss mix, Drip tray Instructions | |
| Liana is optional | |
EpiWeb® -IIS ExoTerra Edition

Complete IIS sets for ExoTerra standard terrariums. Ready to mount in. All takes just 10 minutes. No tools needed. The sets include background panel, bottom, pump, tubing, moss mix, and instructions.

Modules, lianas, branches is easily added.

| | |
| --- | --- |
| Model | Exo-Terra Size |
| | |
| EW-IIS-ETE1 | For Exo-Terra cabinet 30 x 30 x 45 cm (WxDxH) |
| EW-IIS-ETE2 | For Exo-Terra cabinet 45 x 45 x 45 cm (WxDxH) |
| EW-IIS-ETE3 | For Exo-Terra cabinet 45 x 45 x 60 cm (WxDxH) |
| EW-IIS-ETE4 | For Exo-Terra cabinet 60 x 45 x 45 cm (WxDxH) |
| EW-IIS-ETE5 | For Exo-Terra cabinet 60 x 45 x 60 cm (WxDxH) |
| EW-IIS-ETE6 | For Exo-Terra cabinet 90 x 45 x 45 cm (WxDxH) |
| EW-IIS ETE7 | For Exo-Terra cabinet 90 x 45 x 60 cm (WxDxH) |